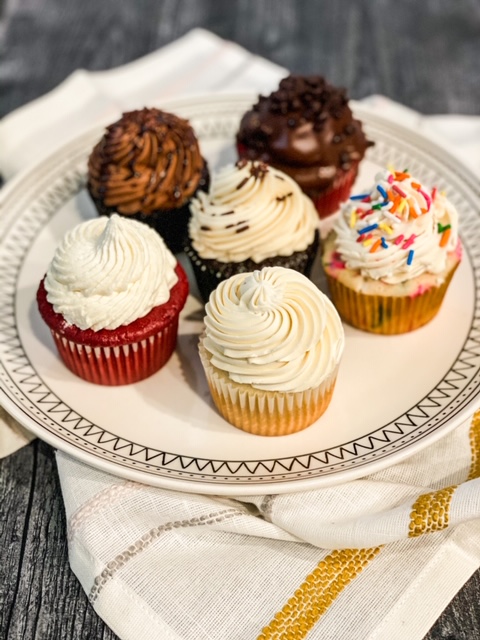 The Wildflower Baking Company has officially launched their craft home bakery in Anna, TX serving the Dallas, Texas area. The Wildflower Baking Co. specializes in baking delicious dessert fare including cupcakes, standard cakes, premium cakes, cookies and other baked goods. The Wildflower Baking Co. can be found online on their website www.thewildflowerbakingco.com, or through social media including Facebook, Instagram and Pinterest. The Wildflower Baking Co. is also featured at the McKinney Farmers Market in historic Chestnut Square every Saturday from April through November 2020. The Wildflower Baking Co. offers a wide variety of fresh baked goods such as cakes, cupcakes, cookies, and other select desserts crafted to satisfy the desert needs of their customers.
https://www.pressadvantage.com/story/35734-the-wildflower-baking-co-opens-craft-bakery-in-anna-texas-specializing-in-cakes-cupcakes-and-desserts
"The Wildflower is a family owned and operated home bakery in Anna Texas serving the whole Collin County and Dallas area. We believe that desserts should be baked from the heart, and are always well deserved. Our menu is full of family favorites ranging from vanilla on vanilla, and chocolate with buttercream all the way to more extravagant cakes such as our Red Velvet Oreo Fudge, our very own spin on the famous Texas Sheet cake. We offer all of our cake flavors in cupcakes as well, but it doesn't stop there! In addition to cake, we have a variety of cookies and treats too! Classics like chocolate chip, peanut butter, our own secret recipe for oatmeal cookies, and my personal favorite Brown Butter Sea Salt bites! And don't forget pumpkin bread with our signature cinnamon sugar crust, and brown butter rice crispy treats! With the option for custom orders, we are sure that you will find something to treat yourself with. Since we believe that treating yourself should be easy, we even offer delivery! We'll bring your desserts right to your door. Life is chaotic enough, so let us handle dessert so you can enjoy everything else," says Barbara Hoover, owner and baker of The Wildflower Baking Co.